I know 'cos I was there – A Personal Account By Andi Cockroft
With no Farmer's Dog Howl events scheduled for Wellington, I made the 100km trip north over the Remutaka's to Masterton.
"Arrive 2 hours early," I was told. "You'll need plenty of time to get into the event before the rush starts!" But at Masterton there was just one ute with about 8 sheep on the back to greet me.
Nothing happened for over an hour, so I began to think the Masterton event might turn into a damp squib. Meanwhile notices of overflowing events were coming in from Otago to Auckland.
But pretty canny lot these Wairarapa folks. About ½ hour from the midday off, they started flooding in. Initially in dribs and drabs, then in large numbers – but where were the big toys – those workhorse tractors? Well, they started arriving even later – probably as they had to break off from their work to attend.
By now, SH2 through Masterton was at a standstill. One cop arrived to help direct traffic, but not to great effect but he did his best.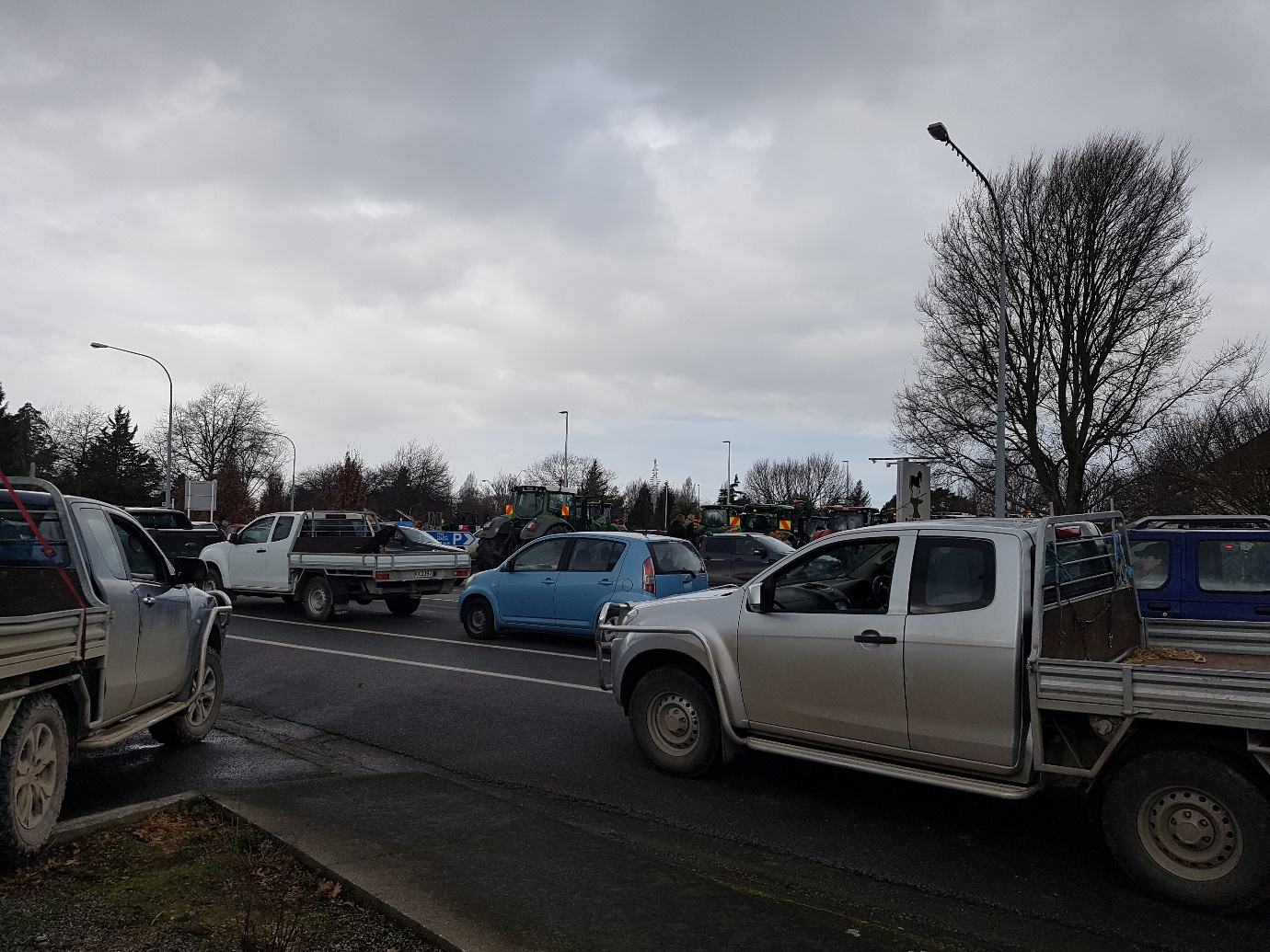 Masterton traffic at a standstill
The carpark at the Farriers was full well before noon, and people were parked on verges, adjacent car parks, anywhere space could be found.
One guy in the ute in front had a very forthright opinion of our Prime Minister, reflected in his number plate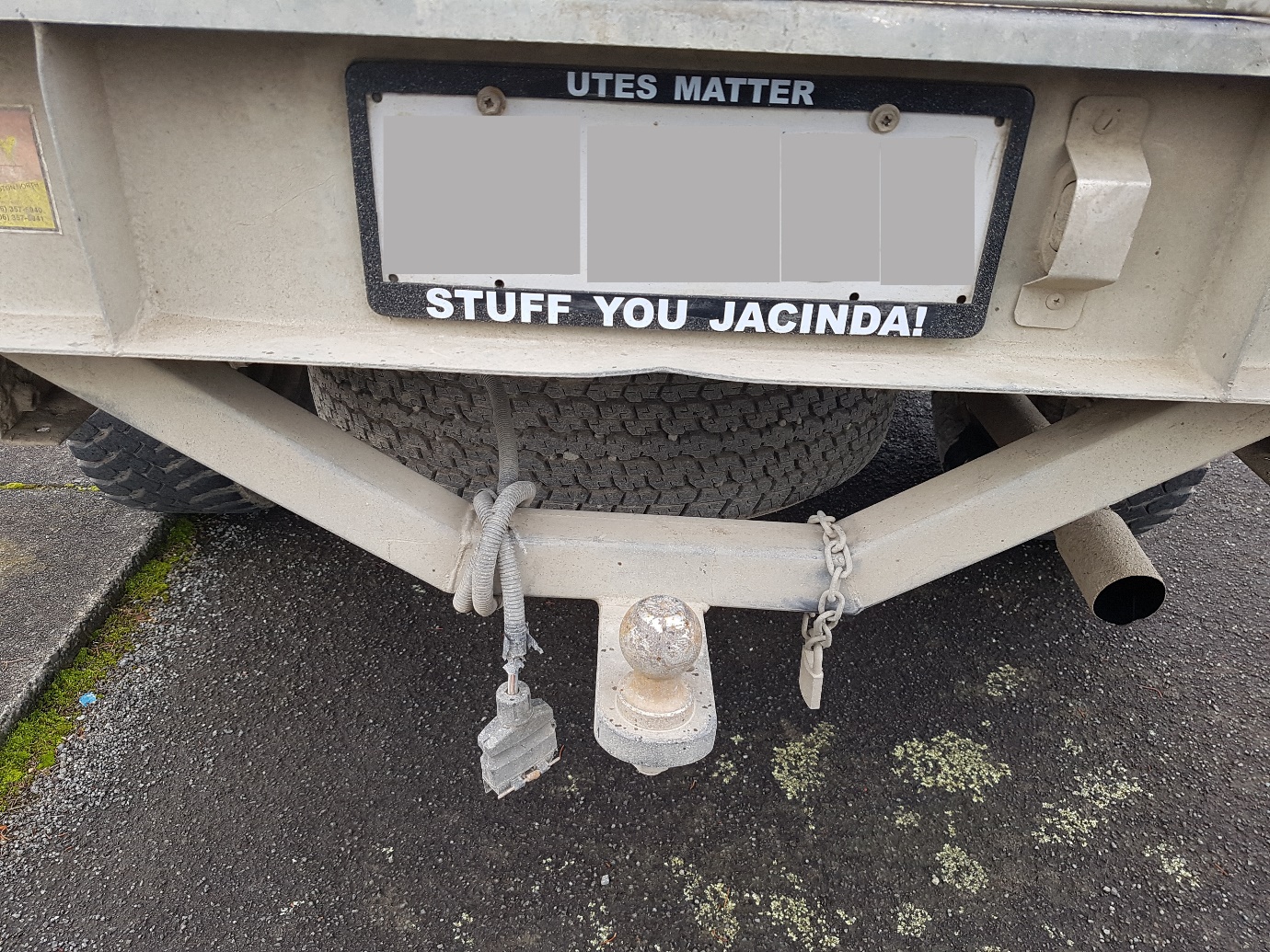 An opinion on our Prime Minister?
But the event kicked off exactly at midday, with the reading of a script that apparently was to be read out to all 57 (?) simultaneous events. There was loud applause and cheering at several places during the speech, and you could feel the vitality of the assembled crowd in their support of this Groundswell campaign.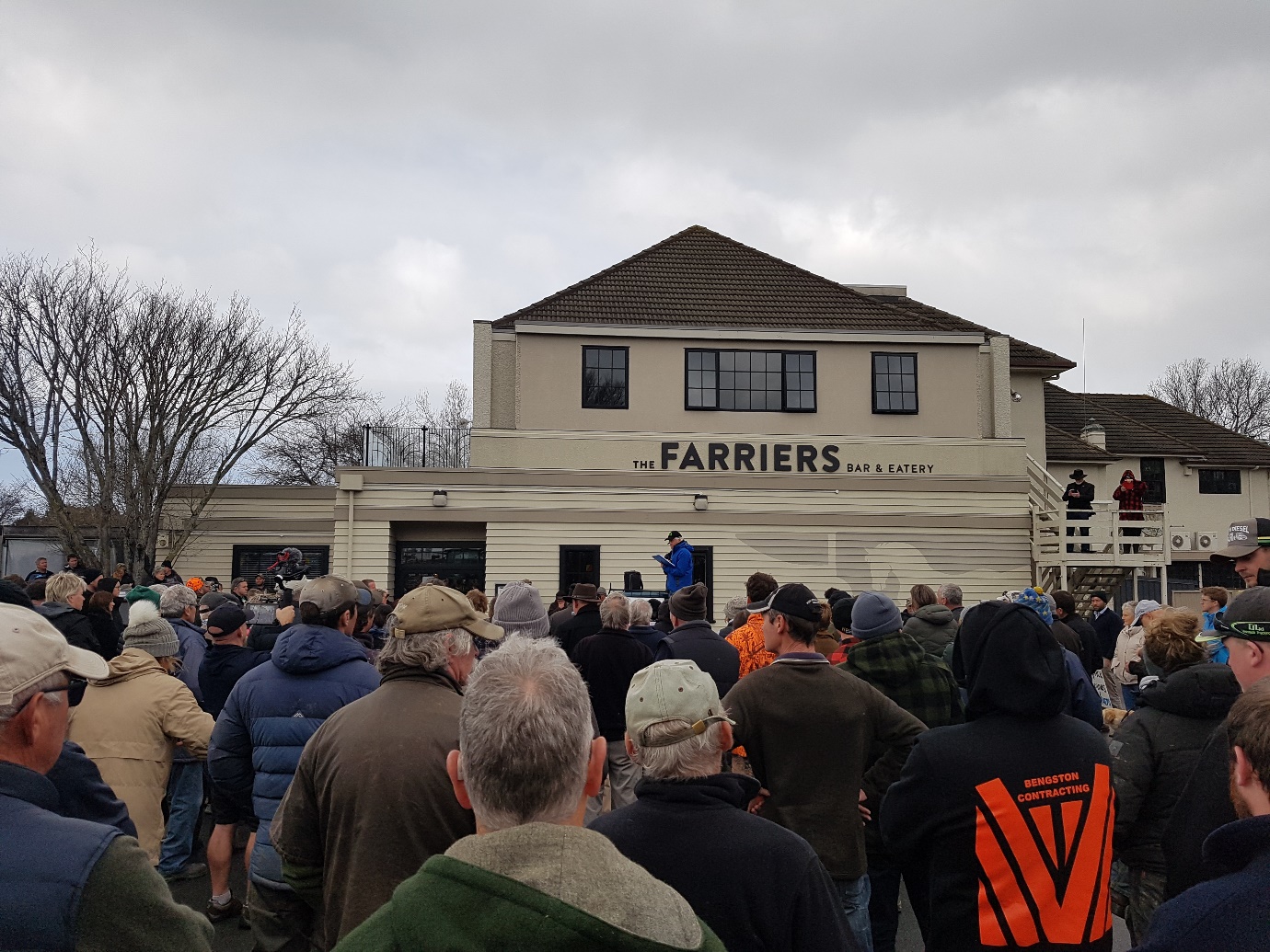 Speeches began at midday
The other thing to notice is that this was very definitely a family affair. Probably had to be as in the middle of school holidays. But even more noticeable was the energy and exuberance of the kids there, and each and everyone had that rural rosy glow to their cheeks – such a contrast to those pasty faces you see on urban kids who spend far too much time indoors and not outside as they ought.
Our event kicked off on schedule at 12:30, yet by 1 pm I had still to move, such was the crowd.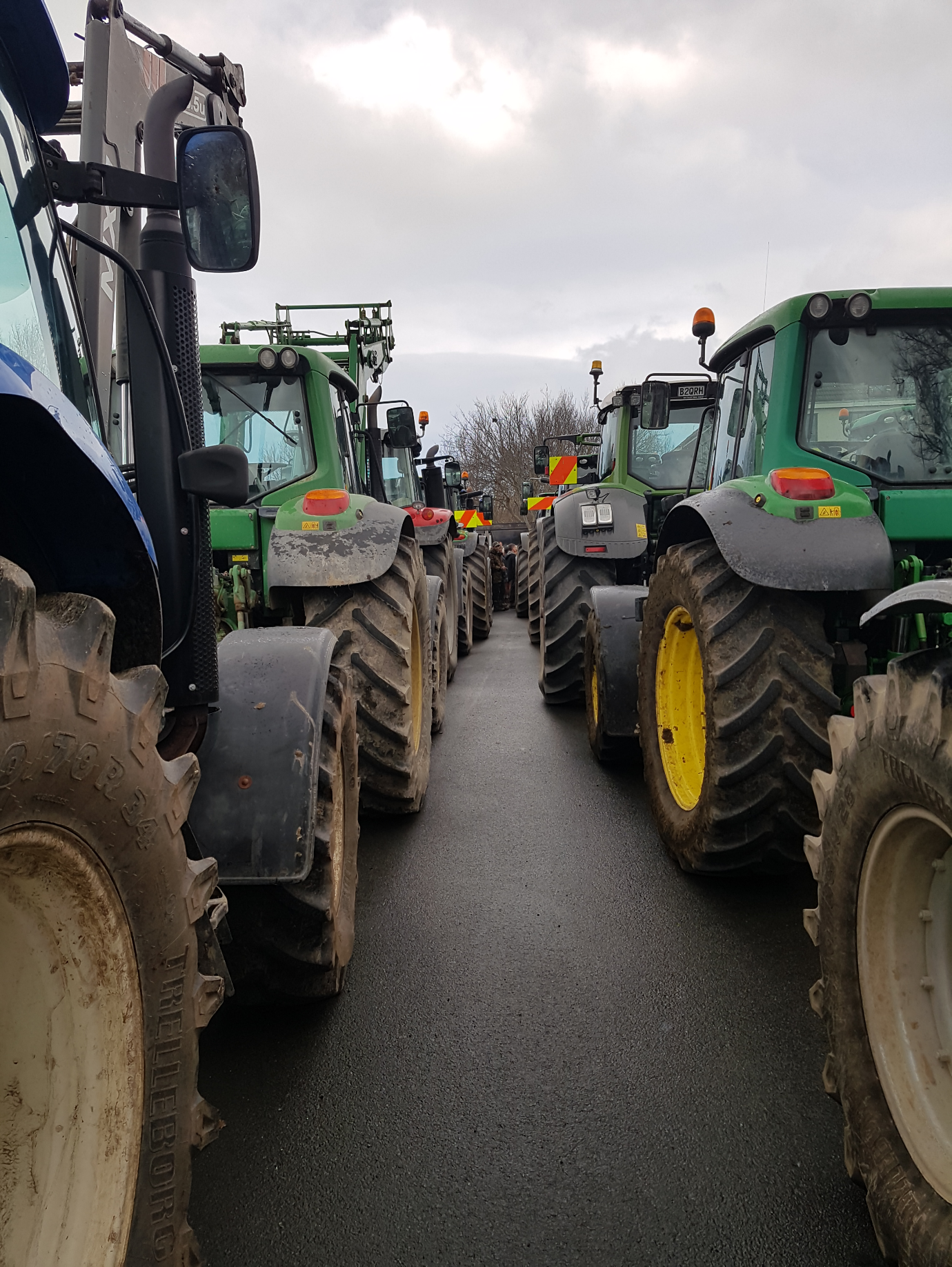 Bit of a queue
The rest was pretty boring. By about 1:15 pm I started to move, but it remained stop-start driving for nearly the next hour just travelling the few Kms up Queen Street (the Masterton one).
My overall opinion? Although you could argue there are issues around things like water quality we want addressed and addressed urgently, this protest was all-encompassing many topics from the UTE tax, SNA, unworkable even impossible bureaucratic interference in grazing and planting, foreign buy-ups, conversion to forestry, government seizure of fish and game etc. The list goes on. Underlying all issues is the declining democracy, the reluctance of government to consult properly, to listen and heed what the people are saying.
Would I go again – absolutely! We need farmers and they need us.
A severley edited YouTube video (since it was very slow and boring) is at https://youtu.be/SHHj9KyqYRY