BY Karen Garcia, "LOS ANGELES TIMES"
(Abridged)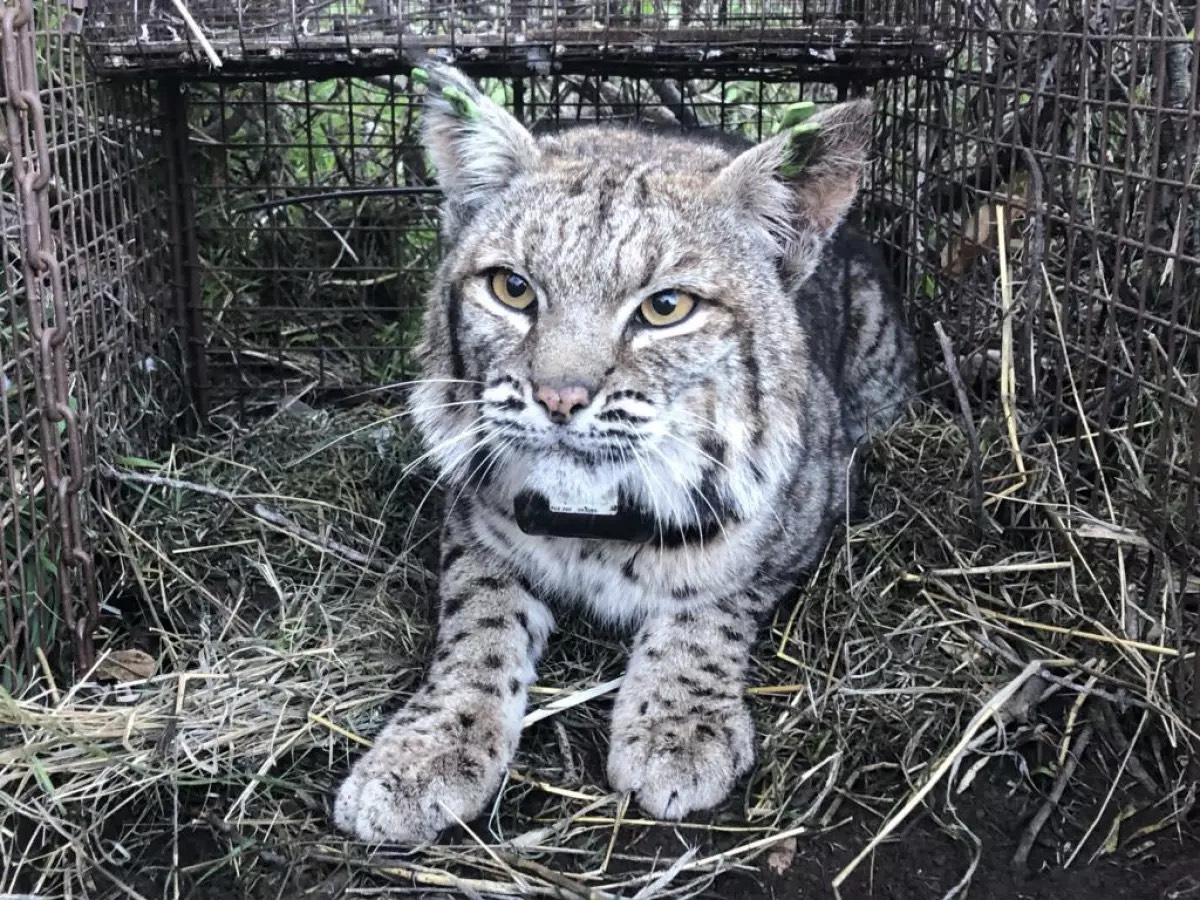 The body of B-372, an adult female bobcat, was found June 20, 2020, in Agoura Hills. Officials said she died from the effects of anticoagulant rat poisons. (National Park Service)
Californian wildlife advocates are hailing the passage of Assembly Bill 1322, which expands a moratorium on rat poison, as a win for mountain lions, coyotes and other animals that live in and around urban areas across California.
The new law, also known as the California Ecosystems Protections Act of 2023, will place a moratorium on diphacinone, a first-generation anticoagulant rat poison, developed before 1970. The law will take effect Jan. 1.
Mountain lions, coyotes and other animals are often the unintended victims of the poison when they eat smaller animals, like squirrels, possum or raccoons that have consumed the rat poison. Diphacinone is often used to kill rats, squirrels and other rodents.
The new legislation is an expansion of a similar bill passed in 2020, which placed a moratorium on second-generation rodenticides, those developed after 1970.
The rat poison suppresses an animal's immune system and can be a factor in general population decline, according to Laurel Serieys, postdoctoral scholar in environmental studies at the University of Santa Cruz in 2018.
Diphacinone has been prevalent for so long because "it kills, not just rodents, but larger animals up the food chain," said Tony Tucci co-founder of Citizens for Los Angeles Wildlife, a Los Angeles-based nonprofit that works to restore the habitat of wildlife.
"This bill not only had strong support in the state Legislature, it also had support from local municipalities like Los Angeles County, and we are thrilled that policymakers are understanding that poisoning the predators of rodents through secondary exposure is counterproductive, killing nature's predators in the wild will ultimately result in more rodents," Tucci said.
Los Angeles County approved a motion earlier this year asking the state of California to ban first-generation anticoagulant rodenticides.
Rat poisoning products are readily available on the consumer market as ready-to-bait stations that contain that contain rodenticides, including diphacinone, according to the U.S. Environmental Protection Agency.
Poison Free Malibu a wildlife-protection activist group, was pleased by the passage of Assembly Bill 1322 but said there is still work to be done on other pesticides.
"We are still concerned about other poisons, which are coming to the fore now that the anticoagulants are being restricted," said Kian and Joel Schulman, founding members of the group.
Editor's Footnote: New Zealand's government still uses anti-coagulant poisons such as 1080, brodifacoum and almost certainly diphacinone and others