Opinion by John McNab
The long awaited 792-page report by the Royal Commission of Inquiry into the terrorist attack at a Christchurch mosque on March 15, 2019 have been finally released.

But it didn't make sense to me. relating to the granting of a firearm licence to the Australian Brenton Tarrant who committed the atrocity.

Among the key points were:-
Police "did not meet required standards" in their checks and processes in granting him a firearms licence.
Despite these findings, the report says nothing could have been done to stop the March 15,
2019 attacks, which left 51 Muslims dead, and the agencies were not to blame.
Yet Prime Minister Jacinda Ardern and Police Commissioner apologised for the failings.
Am I missing something?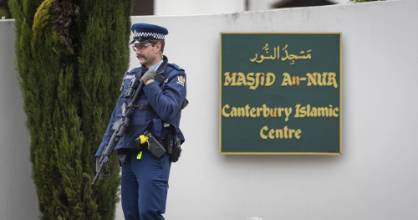 It seems to me giving Tarrant a firearms licence enabled him "to plot, amass an arsenal of
weapons and execute his deadly attack."
But then the prime minister and police said nothing could have been done to stop the
March 15, 2019, attacks.

If that was true why are the PM and police apologising?

The report apparently stated the murders were not the result of failures by public sector
agencies. But didn't the report say the police -"a public sector agency "-" failed to meet
the required standards in giving Tarrant a firearm licence."

If he had failed to get a firearm licence could he have amassed his arsenal?
Apparently the report found "insufficient attention" was given by police over the referees
for Tarrant's licence. One of the killer's on-line gaming friends allegedly was aware
of Tarrant's racist views.

The irregularities in Tarrant's application should have prompted police to investigate
further. Allegedly Tarrant was under watch by Australian security.

It seems the report is a jumble of contradictions.

Or am I missing something?

Let us hope the media (newspapers, television and radio) can ask some hard questions.