It's that time of year when the Cicada makes their circadian debut (yep pun intended) following a 17-year internment buried deep underground.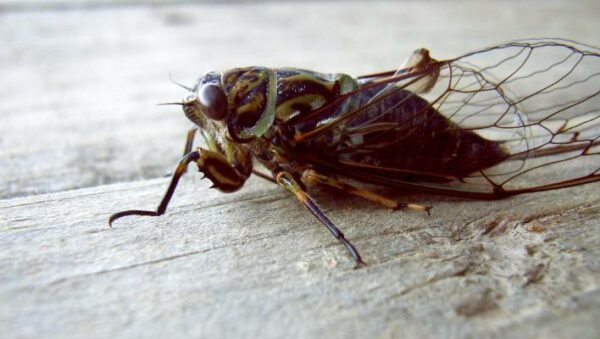 Cicada give us a brilliant insight into the health (or not) of a particular ecosystem. With many different species living just about everywhere in New Zealand from swamp to mountain top, from a sandy beach to semi-tropical rainforest – the one typical thing is the deafening chorus a healthy colony creates at this time of year.
But nowadays, traveling through GodZone can be depressingly quiet. Our government's obsession with mass poisoning kills just about everything that breaths air. Cicada are especially hit hard as a single dose of insecticide can wipe out a 17-year old colony in one fell swoop.
Interestingly enough, driving this morning along the boundary of a property 1080'd a couple of years back, there is no sign of cicada, apart from a few enclaves with a loud chorus adjacent to buildings where aerial 1080 would have had to avoid – but then back to the sound of silence immediately after.
It was good to get home to appreciate just what noisy insect neighnours I enjoy.
Just a few weeks ago, I drove through the Aorangi State Forest, and during the whole day I saw not a single solitary bird, only a couple of dragonflies, and in just one magical 20-metre spot were the familiar sounds of cicada – everywhere else ghostly silence. When people talk of the Silent Forest I know exactly what they mean, and if other people disagree then all I can say is you obviously don't get out there very much.