From Newsroom
The Act Party will fight to have the firearms registry shut down with its spokesperson Nicole McKee sure she can persuade National to rethink its support for it
Act and National have a lot of common ground when it comes to firearms policy, both wanting to overhaul the Arms Act and take the management of it away from police.
However, the firearms registry will be a sticking point should the two parties be negotiating a coalition after the election.
Nicole McKee, the former spokesperson for the Council of Licensed Firearms Owners, was catapulted into politics on the back of her advocacy against "knee-jerk" gun reform after the Christchurch mosque shootings. She is now the party's spokesperson for firearms alongside justice, conservation and veterans.
The current spokesperson for the council, Hugh Devereux-Mack, said should National and Act form a government, McKee should be the minister leading firearms reform.
"I would anticipate that National would trust Nicole to take care of that because [she] is the expert at the table with such a deep level of knowledge with the community and the problems we face.
"I almost expect a rugby pass of the firearms portfolio, or however that shapes up, to be passed along to Act to manage, which would make a lot of sense … Nicole is by far probably the most knowledgeable politician on firearms issues in Parliament currently standing for election."
However the Police Association has other ideas.
'I don't believe a responsible politician would want to have the blood on their hands of further victims by doing away with a firearms registry. I find it incredible they'd do it.' said Chris Cahill, Police Association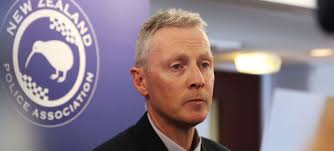 Police Assn's Chris Cahill – photo Newsroom
National leader Christopher Luxon said the party was committed to keeping the register.
"We are supportive of the firearms register and we want to make sure that it's effective and that the data is secure."
But McKee said she had arguments against both those points, and should there be coalition negotiations after the election, her number one priority would be making the case to get rid of it.
The registry was a recommendation after the Royal Commission of Inquiry into the Christchurch mosque attacks.
"This is going to be a big conversation that I need to have with National … because when speaking to Mark Mitchell, he said to me, look we've got to have it because the police want it.
"He's ex-police and I understand where he's coming from but we've got crime out of control, we've got gangs out of control, we need to target and focus spending in the right places.
"I have a great argument for getting rid of full registration of firearms, and they're going to have no choice but to at least take on board the data and evidence that I'll present to them as part of that conversation."
Act's policy to get rid of the register is in line with the position of the Council of Licensed Firearms Owners which says the evidence does not support it, if the aim is to reduce gun crime and stop guns getting into the hands of unlicensed people.
Devereux-Mack said the council would support anything that improved public safety but a register was not it.
"For a large period of time police were running with the line that licensed firearms owners were the primary source of criminal arms based on the evidence and research. We went through the numbers and actually found we were the largest group that could be identified as the source accounting for 10 percent.
"That's a [mix of] stolen and straw buyers … but there was 82 percent which were 'unknown' sources from police's own reports.
"All [the registry] does is serve as an investigative tool to find out where a firearm came from, but only if it has a serial number and only if it was ever registered as a firearm that legally entered the country and was sold legally … It is ultimately worthless at reducing crime."
But Police Association president Chris Cahill said the evidence backed up the need for a register calling the council "a pack of liars".
"The bottom line is, as it stands, without a firearms register in New Zealand people were able to purchase as many firearms they like, there was no record that they had those firearms, there was no record of what they did with those firearms."
'There's just a real fear that by following the law, we are actually putting our families in danger.' – Hugh Devereux-Mack, Council of Licensed Firearms Owners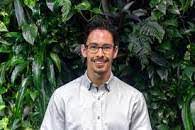 Hugh Devereaux-Mack
"Police now have a firearm investigation team that was set up after the Christchurch massacre, and that's really shown very clearly that the majority of criminals are getting their firearms from the retail division. So, in other words, legitimate firearms owners are buying their firearms and then selling them to criminals."
McKee said the issue of licensed people buying guns for an unlicensed person meant licensing and vetting needed to be better, not to have a register.
About five percent of licensed firearms owners have signed up to the register, which came into effect in June.
Devereux-Mack said most people were not signing up in the hope it would be scrapped.
He said privacy concerns were people's main issue.
"There's just a real fear that by following the law, we are actually putting our families in danger. I have a father who's elderly. He lives in the middle of the countryside, about 12km from the nearest streetlights. So firearms owners [can] become very easy targets, if they're collectors or have a large number of firearms.
"We've seen multiple data breaches from police, everything from simple mistakes like [using] cc instead of bcc when sending emails to people."
Cahill said the only "real argument" against the registry was privacy concerns, which was something police took seriously.
"Police have spent a large amount of money putting in the security to make it incredibly strong and much better than a paper-based system. So it's the same sort of security that you have for your bank accounts and things like that.
"I do totally agree, it's got to be good security, but it's not a reason not to have it."
He said "no responsible politician" would look at scrapping it.
"I don't believe a responsible politician would want to have the blood on their hands of further victims by doing away with a firearms registry. I find it incredible they'd do it."
Act's policy is also to change the licensing system to a three-tiered model: a standard licence, a restricted licence (which could include conditions such as a shorter licence period, different storage arrangements or a mental health referee) and an enhanced licence for firearms that possess enhanced capabilities over standard firearms (including semi-automatics for a specific purpose).
McKee said any changes to the Arms Act would only come after extensive public consultation.
"One of the things we did not do is put it as an achievement for the first 100 days and I'm the one that held back and said no to that, because the reason why we're in the mess that we're in is because we rushed in legislation.
"I want to have full consultation and go through a full process. If we could get a first reading underway before Christmas I'd be rapt but I want to do this right and I want to make sure that everybody has a say."
See https://www.newsroom.co.nz/act-confident-it-will-woo-national-on-gun-reform
Help Newsroom create a sustainable future for independent local journalism. News worth making room for.
There has never been a more important time for independent journalism to come to the fore. Newsroom is independently owned and run by journalists. We place journalist integrity above all else.
Our values of independence, intelligence and integrity underpin all we do. We do not underestimate the intelligence of our valued readers – and are committed to delivering quality news that you can trust. News that is worth making room for.
Reader donations are critical to what we do. If you can help, please make room for us – and show your support here: