Opinion by Alan Simmons. President of NZ Outdoors and Freedom Party.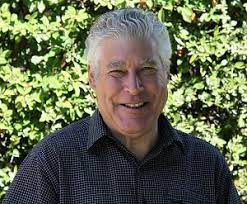 Commercial forestry and "carbon farming" is resulting in New Zealanders losing their traditional access to outdoor recreation. The locals who previously accessed that land for hunting and fishing or recreation, are now unable to access these carbon credit forest as they have very restricted access, with padlocked gates and trespass signs.
Access to many rivers and fisheries of importance are already lost, such as one of the great fishing rivers within the Kaiangaroa forest planted by Kiwis during the great depression and now owned by mostly foreign interests such as the Canadian pension fund and the Harvard university pension funds. Access has been denied to New Zealanders despite huge public meetings.
We've been locked out of access to fisheries like the Rangitaiki River, as well as the vast hunting areas of over 500,000 acres of traditional deer, pig and game bird hunting for local food gathering. New forests are being planted, capturing other valuable resources and rivers where access is or will be denied as they are planted. Most outdoors people are starting to experience access issues as this dramatic change in land use takes hold. I am reminded of the lovely spring creeks of the Waikato River once easily accessed while New Zealand owned, now inaccessible due to land use change.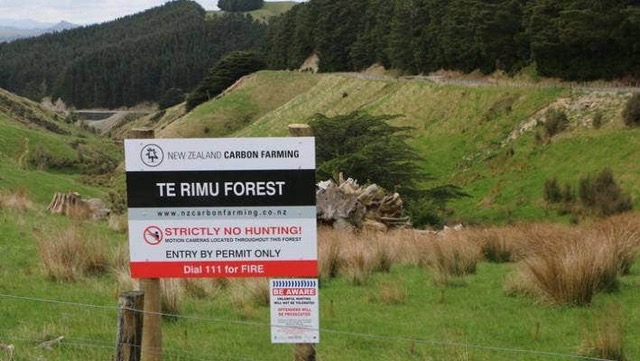 The Root Cause
The Labour government and its former coalition partners NZ First and the Greens, made some shocking but little known changes in 2018. As a result their vision for planting 1 billion trees seems to have become immeasurable harm from clear-felling, monoculture, pine slash, and storm generated log flumes smashing bridges as they wash down swollen streams.
The incentives have prioritised green-washing over food and our people, locking up prime farm land and destroying communities as investors greedily farm thin air – in the name of "carbon credit farming".
The race is now on with over 100,000 acres being snaffled up in the last year and planted, in addition to existing production forests being quietly moved into carbon credit banks. New announcements made on an almost daily basis of yet more productive rural properties being snapped up. It continues despite desperate calls from farming groups as the government seems deaf to their concerns
Usual Overseas Investment restrictions are avoided under this scheme, creating a loophole for the mass overseas purchase of our land and transferrable carbon credits that offer nothing of benefit to New Zealand, and serious erosion of the New Zealand we used to know.
The full impact on the New Zealand way of life is not yet fully understood by many New Zealanders.
It was a 'Kiwi way of life' for most New Zealand land owners to allow people access to their farms for fishing, hunting, bush walking or camping.
Rural Social Upheaval
But the real problem will be the huge social upheaval due to the stripping out of our rural communities. Whole areas will be depopulated by farmers moving out. Shepherds, shearers and other farm contractors are no longer required, rural contractors such as bulldozer drivers and haymakers close down, as do the local schools and the vet.
Many other businesses such as the handyman, garage and the rural bureaucrats who provide farming monitoring and advice, and rural supply companies will all perish. In the past many city families had friends or relatives on farms and they kept their rural links by visits and helping out.
This connection to our rural roots will be lost as farming families sell up or local farmers can't afford to buy, competing against the massive carbon credit 'farmers'. These forests are locked up for 50 or so years with no real work involved will utterly destroy rural New Zealand.
Footnotes;
1. NZ Outdoors and Freedom Party, President and Co-Leader Alan has dedicated a lifetime of involvement in outdoors political issues. He's sat on a number of national body executives, boards, NGO and management groups, including the NZ Professional Hunting Guides Association, Electricorp Environmental Management Board, NZ Federation of Freshwater Anglers and the NZ Professional Fishing Guides Association. Many will know him through his website, the hugely popular New Zealand FishnHunt forum.
2. The full paper can be seen at https://www.outdoorsparty.co.nz/exotic-carbon-credit-pine-forests-destroy-the-nz-way-of-life-including-access-to-fishing-hunting-and-tramping/