Opinion by Rupert Pye
A strongly growing emerging issue as we head just past halfway towards the end of 2021 is democracy or more exactly, the erosion of democracy. It is virtually two long years to the 2023 general election.
Ed Murrow, in full Edwards Egbert Roscoe Murrow, was a radio and television broadcaster rated as one of the most influential and esteemed figures in American broadcast journalism in the mid-20th century. In 1937 he covered the occupation of Austria and the takeover of Czechoslovakia by Nazi Germany and World War Two's Battle of Britain. He was thus well qualified to speak on democracy having witnessed the dictatorship of Adolf Hitler.
His knowledge and experience of democracy went further following World War Two (1939-1945) when in the 1950s in the USA, he was a strong advocate for free speech during the anti-communist hysteria led by Senator Joe McCarthy. He was appointed director of the US Information Agency in 1961 by US president John F Kennedy.
There are, Ed Murrow believed, two essential pillars of American democracy – one the "sanctity of the law" and the other the "freedom of the press." If either pillar is shaken, damaged or undermined, he warned, then so too is democracy.
Democracy was a subject that absorbed him, that both fascinated and frightened him—the "fragile" nature of American democracy. Time and again, he would return to it, always with questions, one building on another.
How Did Hitler Do It?
Harking back to the pre-World War Two years, Murrow had covered the rise of fascism in Germany in the 1930's.
How could democracy have caved to fascism, he pondered, in a country that seemed so rooted in Western values?
How could a Hitler have emerged in the heart of a civilised Europe?
How could rational thinking have so easily and dramatically succumbed to irrational ranting?
"How? Why?", he kept asking.
Marvin Kalb recently writing on "The Shaky Pillars of Democracy" said Ed Murrow "somewhat reluctantly reached the conclusion that democracy, while glittering and appealing, was at its core a fragile enterprise, dependent on an almost unnatural social and political cooperation between ruler and ruled."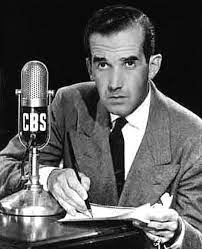 Ed Murrow –

"

fragile

"

 democracy
Two Pillars
He also "concluded that this cooperation rested on an assumption (questionable at best) that the two pillars of democracy—the sanctity of the law and the freedom of the press—would always remain demonstrably firm, enduring and reliable."
In New Zealand and a journalist of high standing Karl du Fresne, former editor of Wellington's "Evening Post" wrote in the "Spectator Australia" focusing on ethnic ideological policies of the current Labour government.
"The government has done its best to ensure continued media support for this ideological project by creating a $55 million slush fund, supposedly to support 'public interest journalism' but available only to news organisations that commit themselves to the promotion of the so-called principles (never satisfactorily defined) of the 1840 Treaty of Waitangi," he wrote.
Media Control
"What has been framed as an idealistic commitment to the survival of journalism is, in other words, a cynical and opportunistic bid for control over the news media at a time when the industry is floundering. This is a government so shameless, or perhaps so convinced of its own untouchability, that it is brazenly buying the media's compliance."
When a journalist of Karl du Fresne's integrity and experience makes such a strong statement it is time to wake up.
Of course people let such things happen whether it be Hitler's Germany or the USA, today's New Zealand or wherever, by their responses, actions – or conversely inertia and inactivity. In a word "apathy."
Zombie Publlc
"In his best-selling 1976 book The Passionless People, the late author and journalist Gordon McLauchlan characterised his fellow New Zealanders as 'smiling zombies': polite, cheerful and hard-working but smug and compliant. It was cruel but not inaccurate.
It takes a lot to provoke New Zealanders politically. The last time it happened was in 1981, when a tour by the South African Springbok rugby team tore the country apart.
Since then, Kiwis have largely reverted to their default setting of complacency and passivity. Which makes it all the easier for Jacinda Ardern's Labour government to push through an agenda of radical transformation quite unlike any the country has experienced," wrote Karl du Fresne.
So what's this to do with outdoor recreation and therefore on a CORANZ website you might ask?
Whatever the issue, consultation is vital and it must be done meaningfully and properly. Not just a nod and a wink and a token effort. But deliberately democratically and to its fullest.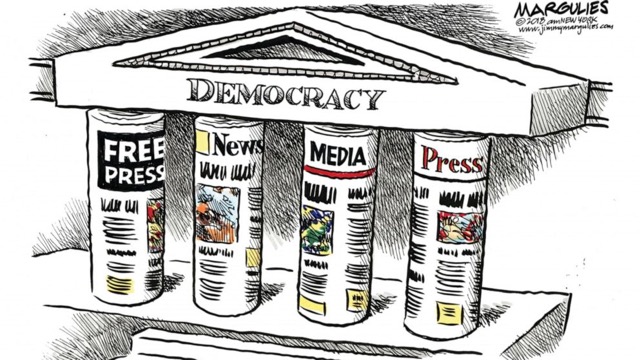 Fish and Game Review
Here is one example close to the hearts of the trout and salmon angling and duck shooting licence holder public, i.e. the current Fish and Game review. It has been short on consultation and particularly in its democracy.
The review, the then Conservation Minister Eugenie Sage assured, would only focus on governance. Structure did not come into the criteria. But lo and behold the two person review panel came up with radical restructuring, dumping elected councillors and replacing them with state puppet-like appointments. The chairman of Fish and Game NZ will be, the review panel proposed, a paid government appointment.
Worse till the consultation has been meagre. Acting Fish and Game chairman Ray Grubb, formerly Otago Fish and Game Council's delegate to the national Fish and Game Council has consulted with regional councils, comprising less than 150 individuals.
Kept in Dark
The fish and game public numbering about 150,000 have been kept in the dark, either by ignorance or deliberately.
There have been other examples over recent years.
The sham consultation of the ERMA review of 1080 was farcical, termed a "kangaroo court" by critics. Submitters were restricted to just 5 minutes in most cases.
Select committees now only give most members of the public five minutes speaking time.
The rushed firearm laws following the 2019 mosque massacre shooting by an Australian would-be terrorist, saw a bill that had over 12,000 submissions, rushed through in less than three days. Twelve thousand submissions from the people were read and absorbed in two days?
Critics labelled it as an insult to democracy.
Predictably the resulting rushed law was bad law in its effects that has resulted in better armed gangs while the law abiding publicly were undemocratically, unfairly and illogically targeted.
Democracy affects every facet of our lives and among them outdoor issues.
You better take an interest if you care about the environment, your fishing and hunting.
The link with politics and democracy is very real.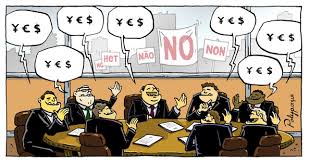 Ignoring Public Opinion