Opinion by Laurie Collins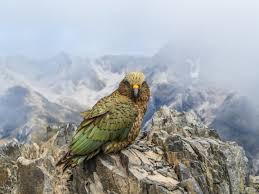 It is accepted that a good proportion off New Zealanders are opposed to 1080 poison used as an "animal control" tool in New Zealand. Not mentioned is the carbon footprint associated with an aerial drop of 1080 poison.
Virtually totally ignored is the "carbon footprint" of the helicopter that is flying over very ecologically sensitive areas. Nor is the public made aware of how many highly poisonous pellets actually end up on the ground.
I've used the example of aerial 1080 poison drops in the Kahurangi National Park, i.e., north west Nelson for some very basic sums.
There are eighty-three (83) 1080 pellets in each kilogram of delivered bait.
The normal consent for aerial 1080 operations is no more than 5 kgs per hectare.
Consider that the Department of Conservation has no logical reason for using aerial 1080 poison for "pest" control, then it can be assumed that the maximum allowable amount of poison is, in fact, what will be used.
Multiplying 83 pellets by 5kgs gives 415 pellets per hectare.
The Kahurangi poison drop covered 113,699 hectares.
Then 113,699 multiplied by 415 gives 47,185,085 (47 million) pellets of 1080 poison on the ground.
To reiterate that is over 47 million – a mind boggling figure.
If one in every ten thousand pellets kills one native bird, the Kahurangi aerial drop will kill 4,718 of our precious native birds.
Bye Bye Keas
The maximum number of surviving kea in New Zealand is about 5,000 birds according to the department. If the population inside Kahurangi National Park is 1,000 kea, then if each kea eats one of the 47 million pellets which would be available to them, the total Kahurangi kea population will disappear.
If this is added to the other huge West Coast aerial drops of 1080, then the kea will become extinct.
The above information is just one aspect of the secrecy spun by spin doctors, that shrouds these 1080 drops. I believe the public should be made aware of the absolute dishonesty of information as regards pest control and the use of 1080 in New Zealand that is put forward by the department.
Conclusion – Two West Coast 1080 drops that took place in late 2022 were over New Zealand's main kea habitat. It would appear that kea's survival has no place DOC's 1080 agenda.
Footnote:- Laurie Collins of Westport was engaged on the first trials of 1080 in the Greenstone valley, Lake Wakatipu and subsequent use of it. Following NZ Forest Service employment he was engaged in "pest" control work for many years and has been a possum trapper other times. He still frequents the mountains particularly in the Lewis Pass area and has witnessed numerous 1080 drops and the aftermath.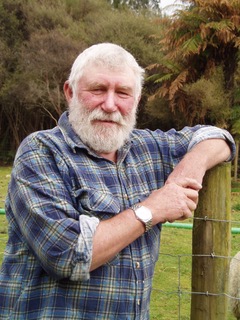 Wildlife "Guru" Laurie Collins – kea survival bleak