Special Report
The Minister of Conservation has attacked National's proposal – if in government – for a Minister of Hunting and Fishing to advocate for wild game and sports fish management. Conservation Minister Willow-Jean Prime referring to them as "introduced" said high densities of wild animals such as deer caused significant damage.
"Which is why we wish to control them and some regard them as pests," she said.
National's shadow Hunting and Fishing Minister Todd McClay said the Game Animal Act defined all deer, tahr, chamois and wild pigs as game animals, but the Biosecurity Act and many regional pest management plans treated them as pests.
"National would strip all references to them, trout and salmon, being pests. They were a resource to be managed," he said.
Also wading in is the the Green Party. Green conservation spokesperson Eugenie Sage said there was no shortage of deer to hunt and recreational hunting pressure had been unable to keep the numbers down.
DOC monitoring had shown numbers rose 21% in the South Island and 34% in the North Island during the past decade.
"We need to control deer in national parks and across public conservation land to protect biodiversity, not enable deer to increase further and compromise forest health,'' she said.
There was little point in controlling possums, rats and stoats to protect native birds while allowing the forest under-storey to be eaten out by deer, reducing forests' ability to regenerate.
Swift Reaction
But reaction has been swift to the reactionary comments by Labour's Conservation Minister and the Green party.
Laurie Colins spokesman for the Sporting Hunters' Outdoor Trust said it was heartening to see a political party such as National giving a refreshing sensible approach to the status of wild animals such as deer.
The Minister of Conservation along with coalition partner Greens, seem to be suffering from an "anti-introduced phobia" in condemning National's proposal for a Minister of Hunting and Fishing at the Cabinet table if National is elected government he said.
"Some couple of hundred thousand Kiwis who go hunting, trout and salmon fishing, should take note come election time. Both Labour and the Greens need reminding that NZ's farming industries, the backbone of the economy, are founded on introduced animals, pasture and crops."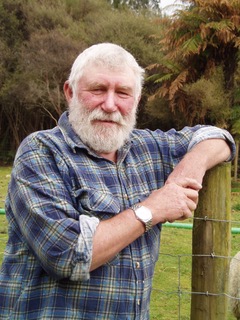 Laurie Collins – "Manage numbers within habitats carrying capacity"
He said for far too long, wild animals have been wrongly attacked by hatred name calling such as "vermin" and "pests" and using futile extermination attempts such as cruel, ecosystem poisons.
Laurie Collins pointed out New Zealand's vegetation is well adapted to browsing having had several species of moa and other vegetarian birds, for 50-60 million years. Eminent ecologist Dr Graeme Caughley estimated the moa population numbered a few million, far surpassing the 250,000 wild deer Landcare Research estimated in 2001.
"National's spokesman Todd McClay rightly says, wild animals are a resource to be managed," added Laurie Collins.
Even if deer numbers had increased since the 2001 survey, as Eugenie Sage claimed, it was only a fraction of probable moa numbers.
Management involves harvesting animals in numbers to keep populations within the carrying capacity of the habitat.
"Instead Labour and Greens believe in a hatred of introduced species rather than reality and commonsense by way of management," he added.
Archaic View
Council of Outdoor Recreation Association's spokesman Tony Orman said Conservation Minister Willow-Jean Prime's opposition revealed an "archaic view" of the evolution of New Zealand's vegetation. New Zealand's alpine and forest vegetation was extensively browsed by various moa and other vegetarian birds. At a 1986 seminar on "Moas and Mammals", deer browse was said by several scientists to be "not dissimilar" to moa browsing.
"One is left wondering how the Conservation Minister and Green "eco-fundamentalists" would view moas and their browsing," he said. "Would they attack moa with 1080 poison?'
The Minister does not seem to comprehend game management is about managing populations. Importantly a culture of regarding wild animals such as deer positively instead of negatively as "pests" is needed.
In 2001 Landcare Research produced research titled "Introduced Wildlife; A Survey of General Public Views" The survey revealed 81% of the public favoured deer being managed as a resource and not "controlled' as a pest.
"So Todd McClay and National seem to be in step with public opinion while in contrast, the Labour government and its partner Greens are sadly out of step."
Outdoor recreation is an integral part of New Zealand's national psyche and hunting and fishing are important as outdoor recreation he added.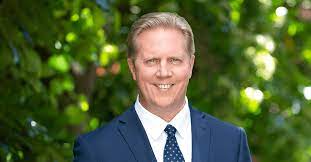 Todd McClay – Wrong to call, deer, chamois and wild animals
and fish such as trout and salmon,as pests. They're resources to be managed