Media Release National Party

National's firearms policy will make New Zealanders safer, while ensuring that responsible Kiwis can use firearms for legitimate reasons, National's Paul Goldsmith, Mark Mitchell and Todd McClay say.

"Firearms are important for many people, particularly in rural areas, to maintain the environment they depend on for their livelihoods, enjoy social benefits like hunting and shooting sports and, for some, to put food on the table," Hunting and Fishing Spokesperson Todd McClay says.

"There is a real difference between those Kiwis who are licenced and have a duty to use firearms responsibly and safely, and those who do not hold a licence and use firearms for crime."

Justice spokesperson Paul Goldsmith says the next National government will focus law enforcement towards those that commit gun crime, while developing robust and enduring firearms legislation to keep people safe.

Police spokesperson Mark Mitchell says National will ensure Police are relentlessly focused on ensuring that gangs and criminals do not illegally obtain and misuse firearms.

"Gang-related gun crime has increased, with drive-by shootings orchestrated by gangs on the rise. Yet Labour refuses to give Police the tools they need. National will give Police greater powers to proactively search for illegal firearms and remove them from the hands of gangs and criminals who pose a real risk to public safety," Mr Mitchell says.

A National Government will:
Give Police greater powers to search for illegal firearms and confiscate them from gangs and criminals who pose a risk to public safety.
Shift statutory responsibility for developing, administering, and implementing firearms law and policy to the Ministry of Justice allowing

P

olice to relentlessly focus on enforcement and gun crime.
Bolster firearms safe

ty

and outdoor training courses to help those who use firearms lawfully.
Give the Council of Licenced Firearms Owners (COLFO) a formal role in the development of firearms policy.
"National will deliver sensible firearms rules that keep weapons out of the hands of gangs and criminals who pose a risk to public safety, without punishing responsible gun-owners," Mr Goldsmith says.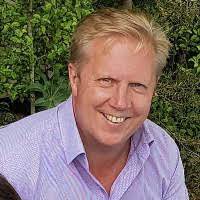 Todd McClay –

"There is a real difference between those Kiwis

who are licensed and have a duty to use firearms responsibly

and safely, and those who do not hold a licence and use firearms for crime."