by Andi Cockroft, chairman Council of Outdoor Recreation Assns of NZ
Do we have toothless tigers and pedestrian politicians protecting our environment?
If media reports are to be believed, the environmental watchdogs EPA and likely its predecessor ERMA have never brought a single prosecution.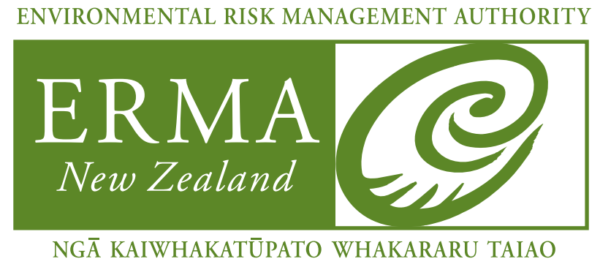 In ten years, it seems the EPA may have issued a couple of abatement notices, but that is the sum total of the cost of billions of dollars in using this bureaucratic shambles. It has achieved virtually zero in its ten-year existence.

Formed in 2011, the Environmental Protection Authority (EPA) describes its role as "protecting the environment and the people who live and work in it, for a better way of life".
The figures don't lie – it has been a complete and total failure.
Just a trio of examples – about a toxin virtually every other country will not use – such as 1080 being buried on Stewart Island or transported the length of the country to the Marton landfill. Or the abandoned warehouse full of 1080 left to rot after a flood.
But the so-called watchdog agencies such as EPA and Worksafe stood lamely and silently by and did nothing.
Sham of a Court
ERMA, of course, was responsible for the 2007 diabolical "kangaroo court" inquiry and reassessment of 1080. The inquiry requested by the two biggest poison users the Department of Conservation and Tb-free OSPRI predictably adjudged 1080 as safe.
Since the green light by the inquiry for the ecosystem poison, there has been a dramatic escalation in its use aggravated by more and more relaxed controls over its use. For example, it can now be dropped into waterways completely at odds with the manufacturers' warnings and with no requirement to seek resource consent nor public comment. National's so-called environment minister Nick Smith seized sole ministerial approval of 1080, snatching it from local councils and denying the public any say about proposed drops.
Catastrophes
We see more and more catastrophes affecting our environment, from rock-snot to nitrate pollution through to dried-up flows and seasonal algal blooms. Not to mention dead, toxic rat carcasses washed down the Buller River from a Lewis Pass 1080 aerial drop and washed up on beaches on the West Coast. The carcasses retaining 1080 were lethally toxic to any wildlife whether native gulls and terns or people's dogs
Yet what have these incredibly expensive bureaucracies in the form of EPA and ERMA actually done about any of these issues? Why do governments blindly give them so much money when they do precisely nothing with it – other than enjoy lavish expensive lunches and business-class junkets?
Brilliant
The NZ Federation of Freshwater Anglers has done some brilliant research on nitrate levels in rivers, highlighting alarming levels of contamination – a job that either EPA or the Department of Conservation should be doing. After all rivers, streams and creeks are habitats for not only trout and salmon but native fish too, the latter which DOC has direct responsibility for. . Yet Federation volunteers with minimal funds have shown the lethargic bureaucracies just how it should be done. Frankly, EPA and DOC have abdicated responsibility. Where are the politicians and ministers who should be holding them to account for gross dereliction of duty?
Canterbury Water Woes
Regionally Environment Canterbury (ECAN) in Canterbury struggling with an environmental disaster in its waterways many that are high in nitrate levels and most with depleted flows due to the National government's state grab on ECAN facilitating the unbridled expansion of corporate dairying. The Key government should hold its head in shame and particularly its environment Minister Nick Smith who spearheaded the undemocratic state seizure of a democratically elected council.
But then Labour the Green Party and NZ First at the 2017 election promised to start a tangible clean-up of rivers. Instead, there has been intangible rhetoric and virtually no action.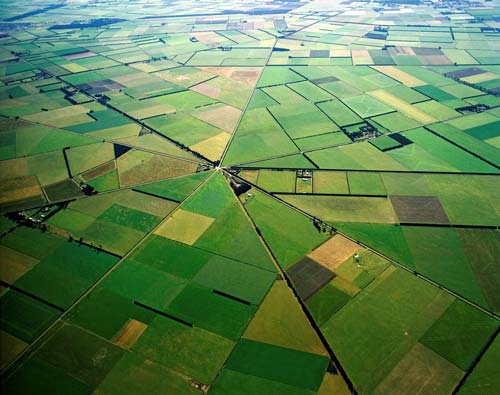 ECAN has granted so many permits to take water that the Canterbury Plains and its underlying aquifers are slowly and inexorably drying up – and unless it stops of course the situation will only worsen.
Recipe for Disaster
Add to that the massive overloading of dairy farms with thousands of cows all urinating over the lands that leach into already depleted rivers and you have a recipe for disaster that many predicted and forewarned ECAN about – but were ignored as part of the John Key Government-led myopic push for ever more and more dairying.
Overseas purchases of lands for the introduction of huge monoculture of both pines and grapes have created their own environmental issues with significant impacts especially during clear-felling pine logging with heavy sediment-loaded run-off, slash in times of flood and highly acidic soils that are now rendered useless for anything else.
Fat Fibs
New Zealand is not "Clean and Green" nor "100% Pure." Both are lies.
National PM John Key was challenged in an interview on the UK's BBC's "Hard Talk" about the mistruths. Flustered, the normally shrug-it-off then Prime Minister performed abysmally.
And he got a knighthood for his underperforming role as Prime Minister.
Which brings us to the present.
Labour has had four years to honour its 2017 election promise. Does it want to be ranked equal with the likes of John Key and Nick Smith for environmental irresponsibility and utter failure?