Press release
COLFO says the Police Minister should treat very seriously the latest data breach caused by the new Firearm Safety Authority, by promising an explanation, a fix, compensation for affected people, and resignations if errors are made again.
COLFO spokesperson Hugh Devereux-Mack says the Government cannot spend hundreds of millions of dollars on an Authority and registry but dismiss its failures as inconsequential.
"If the safety of New Zealanders hinges on the performance of the Authority and firearm regulations, then its failure yesterday endangered lives. Resignations of Ministers and executives at the Authority are a proportionate response to endangerment of citizens," he said.
The Minister must demand a detailed explanation, and a fix that ensures this doesn't happen again. Extra staff training is a bare minimum response.
"An apology and compensation to affected citizens is also called for, as they have been put at risk and trouble by an Authority that promised them total data security," said Hugh Devereaux-Mack..
The Minister must also ask why there appears to be at least one error in the information, in which a licensed firearm owner was incorrectly identified as having a faulty address.
" This is the sort of error we warned about, and that rendered the Canadian firearm database useless," he added.
Thirty-three days ago, the security and privacy of data held by the Authority was claimed by Authority Executive Director Angela Brazier to be a "key element" in designing the registry. The minister claimed "we've done everything we can to ensure people's information is held securely in the system."
Hugh Devereaux-Mack said it is not good enough that the Authority has tried to downplay the matter as human error, not a database weakness. Most data breaches occur via human error, just like this one, and the previous data breach in Auckland.
"How people handle data is as much part of the system as where data is stored." Mr Devereux-Mack said.
For further information contact COLFO Spokesperson: Hugh Devereux-Mack. 027 362 0853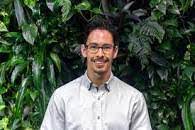 NOTE:- If Police claim that licensed firearm owners are the main source of firearms for criminals, they must provide the evidence to support it.
Police have stated that the registry is needed because the majority of firearms held by criminals are intentionally diverted by licensed firearm owners (also known as straw purchasing). According to available data, this is not true. Police have not supplied any new evidence to support the claim.
COLFO recently asked the Police for information on the number of seized firearms that have been traced to licensed firearm owners, after Police Association President Chris Cahill also claimed criminals sourced most of their firearms from licensed owners. Police said the request could not be fulfilled because they do not collect the data. Therefore, the Police do not have data to support what they are telling journalists. COLFO has complained to the Ombudsman.
Historic material provided by Police in response to OIA requests shows that only one effort has been made to track the source of firearms seized from criminals. That was a study of seized firearms from a 6-month period in 2015, which found only 10% came from licensed owners either through burglary (4%) or sourced from individuals illegally (6%).