Opinion by Tony Orman
Cyclone Gabrielle came, conquered and left a path of destruction and devastation on the North Island's east coast, particularly Hawkes Bay. Shocking as the destruction was, extreme weather events due to climate change are nothing new.
Recently a 2016 article in "New Zealand Geographic (issue 142)  of "New Zealand Geographic" by meteorologist Erick Brenstrum – a "severe weather" events specialist, was republished on-line.  In it, Erick Brenstrum recalled Hawkes Bay's Esk valley flood of April 1938.
Fifty four bridges were washed away. Widespread slips buried houses. The Esk Valley hit hard just weeks ago by Cyclone Gabrielle, was in 1938 devastated by silt as deep as three metres. An estimated 12,000 cubic metres of slips blocked the Wairoa to Napier railway.
That 1938 cyclone brought intense rain reaching 420 mms (almost 17 inches) in just 24 hours hard on the heels of record rain late January due to another tropical cyclone.
Only two years earlier in 1936 the North Island was slammed by a tropical cyclone. Erick Brenstrum rated the 1936 storm as probably worse than the tropical cyclone storm that hit on April 10, 1968, killing 51 passengers on the ill-fated Wahine inter-island ferry. Yet the 1936 storm nearly had its own ferry disaster when the "Rangatira", caught by the storm 9 kms off the port of Lyttelton ran onto rocks, damaging its front end, resulting in the ferry being forced to reverse back to Lyttelton.
The storm ravaged the east coast of both islands. At Coromandel Peninsula a house was washed out to sea, killing the sole occupant. Four train carriages were blown off the tracks south of Palmerston North.
Extreme weather turned up late July 1939. Incredibly snow fell from Cape Maria van Diemen in Northland to Southland. In Auckland, five centimetres of snow fell on  Mt Eden. The Bombay Hills shone white for most of the morning. In Gisborne, snow fell for nearly three hours. At Paremata, just north of Wellington, eight hectares of the harbour froze over while tidal waters also froze in the Bay of Plenty.
History has recorded other earlier storms even back to the 19th century. On 16 April, 1897, a severe storm struck the lower to central North Island  The ship Zuleika ran aground near Cape Palliser, east of Wellington, with the loss of 12 lives, and severe flooding. At Clive in Hawkes Bay, flooding caused the loss of a further 12 lives. There were six further unconfirmed reports of drowning, bringing the total loss of life directly related to the 1897 storm event to between 25 and 31.
In the 1980s, botanist and hydrologist Dr Patrick Grant of Hawkes Bay researched erosion in the Ruahine Ranges. The stimulus was reading of 19th century missionary-explorer William Colenso who recorded in his diary about massive land slips, lifeless tangled trees in forests and stream beds choked with shingle and dead trees. This was mystifying as at the time, Forest and Bird and catchment boards had blamed the erosion on wild animals such as deer, whereas Colenso's diary writings of his Ruahine Range treks was well before the first deer were liberated.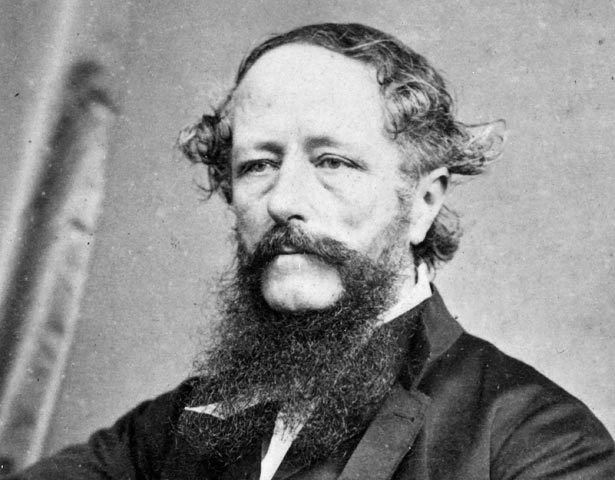 William Colenso in 1840s wrote of his crossings of the Ruahine Range, describing "extensive land slips down which it was fearful to look" of "anciently fallen trees" and stream "beds so narrow and steep and partly choked with dead trees—and masses of stone."  Motivated by Colenso's descriptions, decades before wild deer were released, scientist Dr Patrick Grant in the 1980s, set out to research the causes.
Dr Grant wrote in his book "Hawkes Bay Forests of Yesteryear", published 1996, that the erosion Colenso saw in the 1840s "was no doubt the effects of gales and heavy rainfalls." He scientifically identified eight "warm erosion" periods stretching back to 350-450 AD. Between warm erosion periods generally being 50 to 100 years each, "are cooler, tranquil intervals."
"Increased warmth and storminess — are linked to wide-scale changes in atmospheric pressure — where increased tropical cyclone frequency has also been recorded."
Drought climate extremes also featured between the eight "warm erosion" periods. Historical photos in 1919 of the Ruahine Range showed standing dead tree trunks.  Dr Grant identified these as caused by droughts in 1907-08, and 1914-15 with the dryness aggravated by abnormally dry years between 1908 and 1914.
"The dry period culminating in 1914-15 was undoubtedly the greatest drought to effect the vegetation." Drought or storms are simply part of the natural climate cycles.
In his book Dr Grant quoted another scientist as saying "The fact that our climate is changing is nothing new. Climate has always changed."
"Climate change" advocates in 2023 blames human related causes for extreme weather i.e. cyclones and droughts. But science shows the extremes have been happening over decades, centuries and millenia.  Warnings were there in meteorological history. 
Unfortunately myopic urban development has led to building towns on flood plains and sprawling over productive fertile soils.
But questions remain. To what extent have humans changed the climate?
As for assessing exactly the human contribution to global warming, politicians and climate change adherents need to apply the equation – Natural Climate Change plus or minus Human Induced Climate Change equals the  Actual Climate Change.
Footnote: Tony Orman (MNZIS) is a Marlborough-based author, conservationist, journalist and former town and country planner
Tony Orman
Author, Journalist, Editor
4 Stratford Street
Blenheim 7201 NZ
Mob: 027 362 0075
Tel: 03 577 7875