By courtesy of Waikanae Watch
from
Ecocide Awareness NZ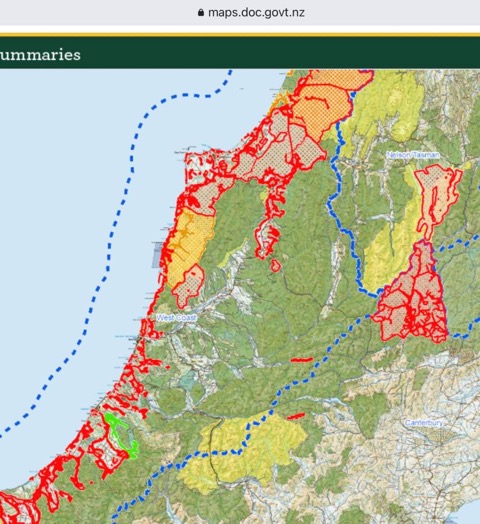 Almost the entire West Coast of the
South Island is currently covered in deadly pesticides — mainly 1080, and also cyanide and others poisons, aerial and distributed by hand.
From Kohaihai Bluff, North of Oparara River, all the way down to Wanganui Bluff, near Poerua River, around Hari Hari – there are multiple poison operations in and around the coasts, rivers, estuaries and forests. And astonishingly, even more are planned. That's over 300 kms of poison signage. This presents a high risk of contamination of drinking water and our food chains.
As New Zealanders travel around our country during the Christmas holidays, often for the first time – we URGE people to be aware, to take precautions and to share your knowledge of the pesticide risks with others. Remember: 1080 poison has NO ANTIDOTE.
If you have internet coverage where you are – much of the West Coast sadly does not — check Dept of Conservation Pesticide Summary interactive maps, alongside the regional councils and Ospri websites.
If you do not have access to the internet, please visit your local council and DoC office (if they are open to the public) and insist that the staff find out whether an area is contaminated. Do NOT rely on signage as this is often missing, unhelpful and/or illegible.
Footnote: Leave a comment.