What's better: a backyard full of birds or a pay raise?
When it comes to happiness, a new study suggests the richness of bird species holds more value.
While it's no secret that being rich takes much of the pressure off our day-to-day lives, researchers in this month's Ecological Economics journal found living near natural surroundings, especially in areas with more species of birds, had a closer link to life satisfaction than income.
Analyzing data from 26,000 adults across 26 European countries, compiled from the 2012 European Quality of Life Survey, the researchers conclude that diversity in nature, especially of birds, had the greatest influence on people's moods.
"The happiest Europeans are those who can experience numerous different bird species in their daily life, or who live in near-natural surroundings that are home to many species," said the study's lead author, Joel Methorst, a doctoral researcher at the Senckenberg Biodiversity and Climate Research Centre, the iDiv, and the Goethe University in Frankfurt, Germany.
"We also examined the socio-economic data of the people that were surveyed, and, much to our surprise, we found that avian diversity is as important for their life satisfaction as is their income," explains Professor. Dr. Katrin Böhning-Gaese, director of the Senckenberg Biodiversity and Climate Research Centre, professor at the Goethe University in Frankfurt. This result becomes particularly obvious when both values increase by ten percent. Fourteen additional bird species in the vicinity raise the level of life satisfaction at least as much as an extra 124 Euros per month in the household account, based on an average income of 1,237 Euro per month in Europe.
According to the study, a diverse nature therefore plays an important role for human well-being across Europe – even beyond its material services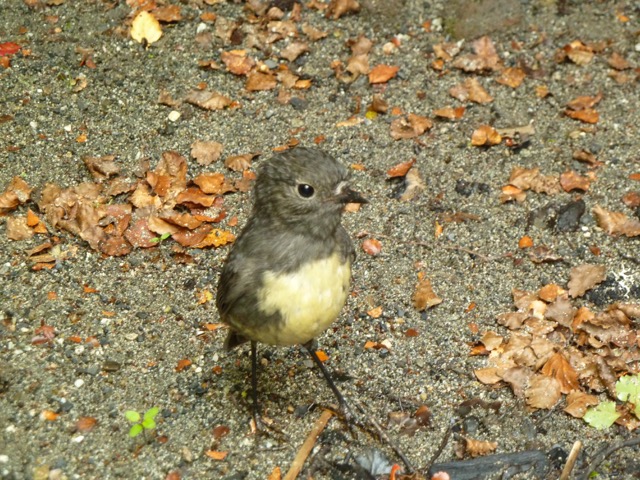 South Island bush robin – Strictly for the Birds