NZDA Press Release – 19 September 2023
NZDA is delighted to announce the appointment of Hugh Devereux-Mack as our new Operations and Marketing Manager.
"We are thrilled to welcome Hugh to the New Zealand Deerstalkers National Office team," said Gwyn Thurlow, CEO of NZDA. "His extensive professional experience, combined with his passion for outdoor activities, firearms advocacy, and wildlife conservation, make him the ideal person for this important role. We look forward to Hugh's contributions in advancing our mission and continuing our professional growth. I look forward with keen interest to the expertise and fresh perspective he will bring."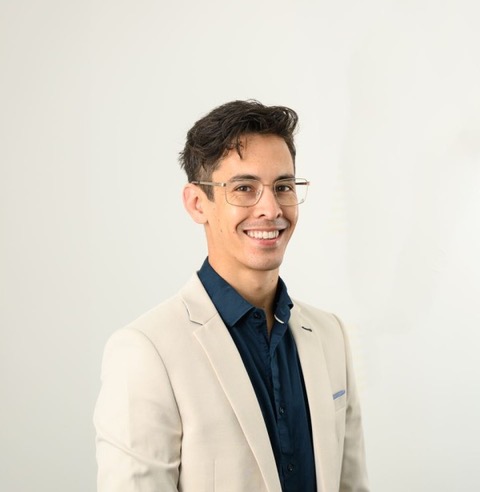 Hugh Devereux-Mack -" to promote NZDA's values"
As Operations and Marketing Manager, Mr. Devereux-Mack will play a pivotal role in supporting the growth and success of the New Zealand Deerstalkers. He will help raise awareness of hunting and shooting, and support the important work carried out by NZDA and its 49 clubs across New Zealand.
Mr. Devereux-Mack brings over a decade of marketing and communications experience across various industries including sport marketing, membership organisations, and cyber security. He holds multiple degrees, including a Master's Degree in Commerce from the University of Canterbury.
He will oversee the day-to-day operations of the organisation, enhance marketing campaigns and promotional activities, support the growth of our HUNTS programme, as its assistant co-ordinator, and work closely with our CEO, Gwyn Thurlow, to develop and execute strategic initiatives for the benefit of all branches and our sport.
Mr. Devereux-Mack expressed his excitement about joining the New Zealand Deerstalkers, saying, "I am honoured to be a part of an organisation that is dedicated to responsible hunting, safe firearms use, and preserving New Zealand's unique hunting opportunities. I look forward to working with Gwyn and the team to strengthen our performance, engage with our members, and promote NZDA values and volunteer efforts into the future."
Mr. Devereux-Mack may already be a familiar face to licensed firearm owners due to his work with the Council of Licensed Firearm Owners (COLFO) as their Public Spokesperson. This work will continue, and this appointment with NZDA is a good indication of the strengthening support between both organisations moving forward, and NZDA's commitment to be the national voice for recreational hunters and shooters.
Hugh officially started in his role yesterday, Monday, 18th. He will be based at the National Office at Wellington. Hugh will be at NZDA's stand at the Sika Show in October.
About NZDA
NZDA is the national body in New Zealand representing and advocating on behalf of recreational hunters. The NZDA ensures the traditions of recreational hunting and the rights of recreational hunters in New Zealand are protected, advanced and advocated for in the best interests of sportsmen and sportswomen.