Opinion by Tony Orman
The Quota Management System that has been governed New Zealand sea fisheries "management" for over 30 years has been corrupted, is counter-productive and needs replacing.
Thirty four years ago as president of the NZ Recreational Fishing Council (before it was hamstrung by personal egos) I attended the meeting that set up the QMS. John B Henderson, president of the NZ Federation of Rifle Rod and Gun Sportsmen, accompanied me. John and I told the meeting that was dominated by departmental bureaucrats and commercial interests that the QMS by way of its tradable nature would lead to wheeling and dealing by the corporate companies and would result in a corporate monopoly of the industry.
Our warnings of the corporate domination were ignored. Sadly it become the reality. John and I also made the point the fishery was in essence a public resource and that there was no "property right" but a privilege by way of leasing of the resource. That was ignored by the stacked meeting. Again sadly the corporate companies do arrogantly regard quota as a property right.
The QMS is "34 years of failure."
Had in hand with that has been the failure of the ministry to honour the Fisheries Act fundamental intent that the fishery be managed equally for "social, economic and cultural" sectors, i.e. recreational, commercial and customary stakeholders.
In Marlborough in 1994, the recreational bag limit on snapper was slashed from 10 to 3 in arrogant fashion while the commercial quota remained unchanged. In 2007, there was the Marlborough Sounds blue cod fiasco with the fishery closed to the recreational public yet commercial carried on with no new restrictions. Recreational set netting for moki and butterfish was banned while commercial continued as usual. Even when recreational set netting was reinstated, absurd restrictions were applied to recreational but not to commercial.
Kahawai Depleted
A year or so go, the Marlborough Recreational Fishers Association wrote to minister Nash about the severe depletion of kahawai. "Workups" once commonplace in Cloudy Bay and the Marlborough Sounds are today virtually non-existent.
Nash's reply was arrogant and dismissive. Of course he didn't write the letter; undoubtedly ministry bureaucrats did. Which raises the question that Mark referred to of the culture within the ministry.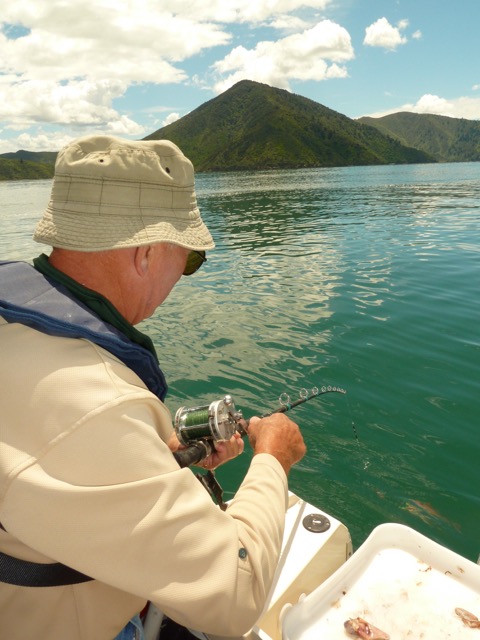 Recreational Fishers get low priority from ministry culture which is biassed towards corporate companies.
The association had constant problems during the blue cod saga of getting an appointment with a succession of ministers in the National government. Phil Heatley was good but he was strangely demoted. It took several months to get appointments at the Beehive with succeeding ministers David Carter and Nathan Guy. Two delegations travelled to Wellington to be treated with disdain by the ministers and bureaucrats. Whereas apparently corporate fishing bosses can "cold call" and walk in anytime to see a minister. A blue cod recreational working group was gagged by bureaucrats and members forbidden to report back to their groups.
In discussing this discrimination with a ministry scientist a few years ago, I suggested the power and influence of the corporate companies was excessive to the point of hampering management decisions. Ruefully he smiled and said, "Yes. It's a big problem."
Arguably Corrupt
Are political donations by corporate companies to political parties simply a way to screw whoever is in government for special favours?
If so, it is arguably corrupt.
While NZ First received adverse publicity for receiving donations from Talleys, I suspect there will be other fishing companies donating and probably to other parties. Did Labour receive donations from the corporate fishing companies? In the light of previous fisheries minister Stuart Nash announcing in 2019, Labour's 2017 election promise to review the QMS would not take place, it does raise the question. Then there was the cameras on commercial boats issue about which minister Nash's efforts seemed lethargic and unenthusiastic.
There should be a review of the whole fishing industry which should include political donations, ministry culture and everything relating to the dysfunctional, arguably corrupt fishing industry.
It must be a wide ranging enquiry of integrity and no whiff of a "kangaroo court."