An Opinion by Stewart Hydes
Recently, the Secretary of SSANZ (Sporting Shooters Association of New Zealand) sent out an email to members as follows:
Dear SSANZ members,
On the second anniversary of the Christchurch terrorist attack New Zealand is no safer despite draconian new gun laws.
Gangs continue to wage war on their rivals with almost daily shooting incidents and gun crime continues to rise. 
Meanwhile the Prime Minister and Minister of Police continue with their platitudes.
And our justice system is soft on those who are caught.
Regards
Foreword:  I write this as a member of a small group who has spoken to literally hundreds of "grass roots" Firearms Licence Holders about recent Firearms Law Reforms (through attending A&P Shows all around Canterbury, and organising the three highly successful Firearms Law Reform Protest Street Marches, in Ashburton).
The SSANZ comment is 100 percent correct.
Totally predictably .. totally foreseeably .. things have turned out almost exactly as the government were warned they would, by the protestations of a concerned Firearms Community.
And that should come as no surprise.
Law-abiding Firearms Licence Holders come from a broad cross-section of New Zealand's society – fine, upstanding individuals, including many professionals – and those who stand up and advocate for this large group of legitimate New Zealander's are not silly.
Apart from having a very good, first-hand knowledge of how things work in New Zealand – they are also very well-informed about overseas experience.
As the Firearms Community tried their best to inform lawmakers – Firearms Law Reforms were knee-jerk, rushed, ill-advised, and unbalanced in their impact.
Firearms Law Reforms rode rough-shod over our democratic due processes (particularly around meaningful consultation, the results of which are taken into account in drafting of laws) and those processes exist for a reason.
History tells us – sound process produces sound law.
Sound laws are laws those affected are generally happy to comply with.
Instead, rushed law-making has failed to get the buy-in of legitimate, law-abiding Forearms Licence Holders.
This is simply because resulting laws do not pass "reasonableness tests" in the minds of many who are affected.
We all felt the need to do something after the Mosque attacks .. but laws that are unfair, unreasonable and unjustified .. simply result in poor compliance.
Old Junk
The largely failed, so-called Gun Buyback is a good example of a resulting outcome.  It resulted in the destruction of a lot of guns that didn't need to be destroyed.  Taxpayers paid for a lot of old junk.  And only a small proportion of "target" Firearms were handed in.
We now have a Firearms Community that has a high proportion of people who feel alienated.
How does anybody think that possibly helps what the government has tried to achieve?
The response of the Norwegian government after their 2011 terrorist attack is a far better example of how to get it right .. in a country with a similar level of firearms ownership to New Zealand. They have taken a far more measured approach .. which has done a far better job of keeping people onside .. largely avoiding the sense of alienation amongst law-abiding and legitimate Firearms Licence Holders.
As a result, Norway will see a far higher level of buy-in, cooperation .. and ultimately, compliance.
Failings Missed
Worst of all .. NZ's Firearms Law Reforms have simply missed the target.  Imposing unnecessary, superfluous law reforms on the law-abiding .. has done very little to address the real issues.
They don't address the failings of the Police to follow pre-existing process.
They don't address the failings of our security surveillance authorities .. to pick up on a person of such obvious concern.
And criminals are laughingly unaffected. 
We reap what we sow.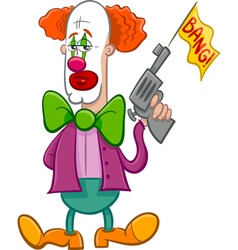 Government's rushed firearm law has failed miserably