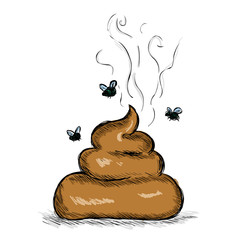 The release of the LAWA monitoring reports for 1727 river and lake sites reveals a national disgrace
82% of monitored lowland lakes are in a poor or very poor condition
Water quality in rivers and streams is likely to be worse in areas which have been highly modified, whether because of urban environments or pasture, the scientists say.
LAWA river science lead Dr Coral Grant said the data shows that two-thirds of river sites monitored for E coli were graded D or E which meant that the predicted infection for anyone who had contact with that water was 3 percent on any given day.
Environment Canterbury;
More sites monitored says Tim Davie (director of science for Ecan)
LAWA Chair Dr Tim Davie said the project annually updates LAWA website water topics with official results from Te Uru Kahika – Regional and Unitary Councils Aotearoa and NIWA monitoring programmes.
"The results on LAWA cover several freshwater health indicators and every individual result represents a physical sample taken by an environmental monitoring officer, processed in an independent laboratory, and recorded in our database for public release and Government reporting.
"I am proud that this year there are more monitored sites on LAWA than ever before, as well as extra features to help New Zealanders better understand freshwater health. Good quality, open environmental data is important as we all work together on how we can give effect to Te Mana o te Wai and ensure healthy lakes, rivers, and streams for future generations," said Dr Davie.
Environment Canterbury welcomes the latest river water quality assessment from Land Air Water Aotearoa (LAWA).
Chair Jenny Hughey said it was important to reflect on the state of all Canterbury rivers and streams, and particularly our iconic braided rivers on World Rivers Day.
Canterbury not alone in facing river water quality challenges
"The LAWA river water quality national picture summary from 2011 to 2021 shows Canterbury has similar challenges to the rest of the country," Chair Jenny Hughey said.
"It's a mixed picture at a high level showing little change over the last few years. Clearly though, the more intensive the land use (with urban being the most intensive), the poorer the water quality.
The New Zealand Federation of Freshwater Anglers can only voice its frustration and disgust at Ecan's cringe worthy response to this damming report.
In 2010 Environment Canterbury adopted the Canterbury Water Management Strategy CWMS as its framework for managing freshwater in its region despite its origins as an irrigation strategy.
Unsurprisingly most of the (environmentally damaging) irrigation targets and goals were achieved, yet no meaningful progress has been made in achieving the targets and goals for freshwater environments and aquatic ecosystems despite Ecan having a statutory accountability to maintain or enhance freshwater quality and quantity in its region. Ecan is not meeting this accountability.
Monitoring of the continued degradation of Canterbury's freshwater has increased – wow!
Time for a change
If this is the best councils and scientists involved with managing freshwater can do we are stuffed.
Unless central government can provide stronger direction to councils to clean up our freshwater with a greater sense of purpose and urgency, successive LAWA and Parliamentary Commissioners for the Environment reports will continue to record New Zealand's ongoing failure to manage its once envied freshwater common.
A recent article on the front page of the Greymouth Star claimed the rivers of South Westland are pristine showed just how far Federated Farmers and other users and polluters of freshwater are prepared to go to "manage the story" our freshwater failures.
The present system is not working.
Direction from central government is inadequate as are the efforts by regional councils.
The continued degradation of our freshwater is a national disgrace.
Peter Trolove
President
NZFFA
https://www.lawa.org.nz/get-involved/news-and-stories/national-news/2022/september/scientists-release-monitoring-results-for-1-727-river-and-lake-sites-across-new-zealand/
https://www.ecan.govt.nz/get-involved/news-and-events/2022/lawa-river-and-lake-water-quality-national-assessment-welcomed/