Speaking to the Overseas Investment (Forestry) Amendment Bill in Parliament, Green MP Eugenie Sage said New Zealand land should be for New Zealanders and New Zealand residents.
"Green Party policy that overseas investment has to deliver really substantial benefits to New Zealand Aotearoa. Our preference is that land ownership is reserved for New Zealand citizens and New Zealand residents," she said.
New Zealand has 1.74 million hectares of plantation forestry, and about 1.2 million hectares of this is large-scale corporate forestry and only around 500,000 hectares is the smaller planted forest and woodlot.
The Greens support the Overseas Investment (Forestry) Amendment Billl because of the way it winds back the changes that were made in 2018, inspired by New Zealand First, to facilitate overseas investment in forestry through the special forestry test, also called the "primrose path" for forestry.
"It was a much weaker test—in fact, it was described as a tick-box test—where overseas companies wanting to buy land, including farmland for forestry, didn't have to demonstrate benefits to New Zealand. It was very permissive," she said.
Eugenie Sage highlighted that the bill needs a stronger emphasis on the environment and in particular bio-diversity.
"We need to move—and this bill doesn't do that—away from just highlighting that land is sensitive in terms of its farming use just because it has high production values. You need to look at those other biodiversity values as well."
The bill does strengthen and fill that gap in the existing law—which has a very weak, permissive special forestry test—but it needs to go further by applying on a level playing field the farm land test to land bought for forestry as well as to land being sought to be purchased by an overseas company for farming. .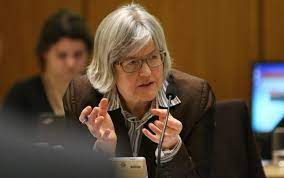 Bio-diversity is important – Eugenie Sage